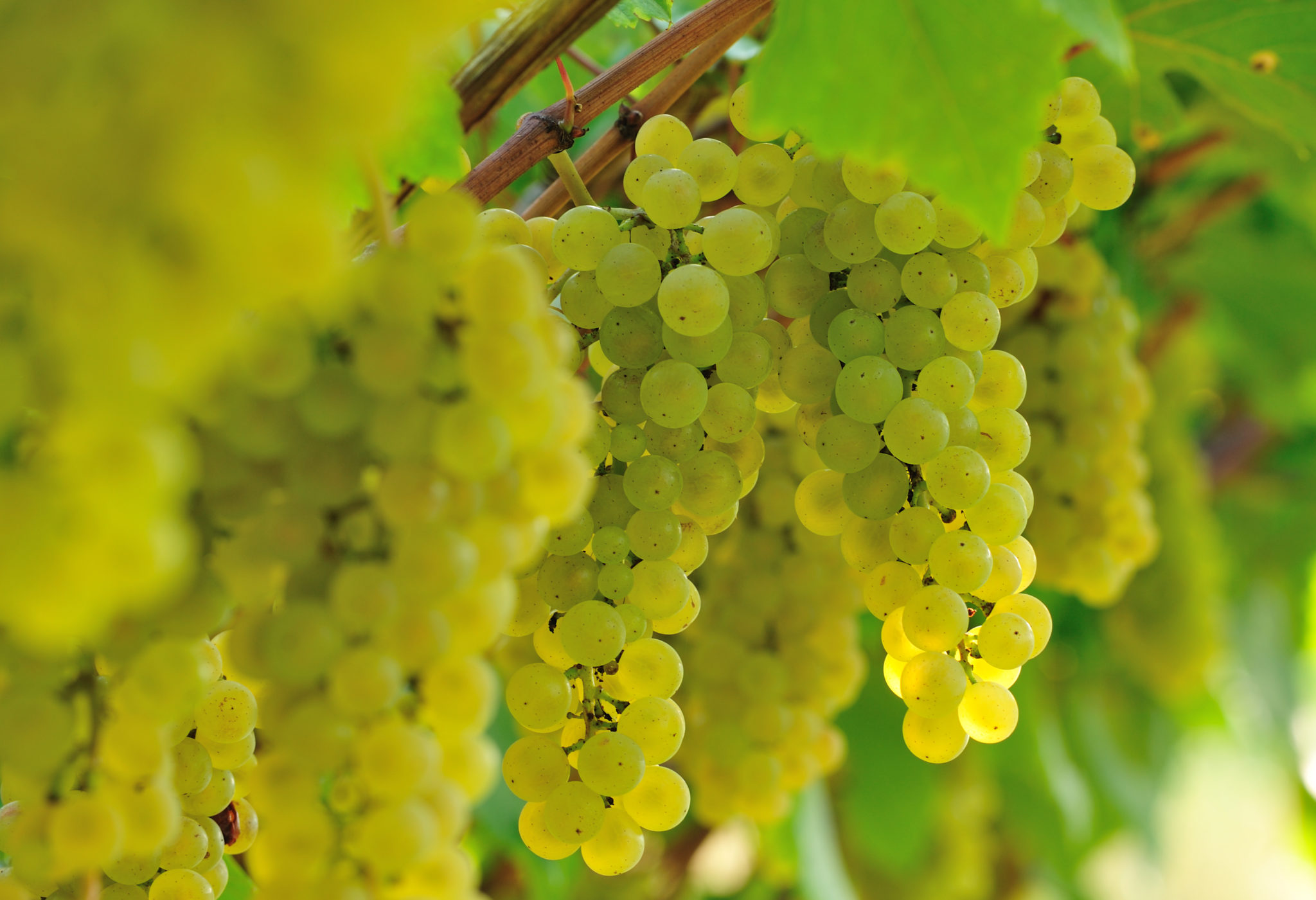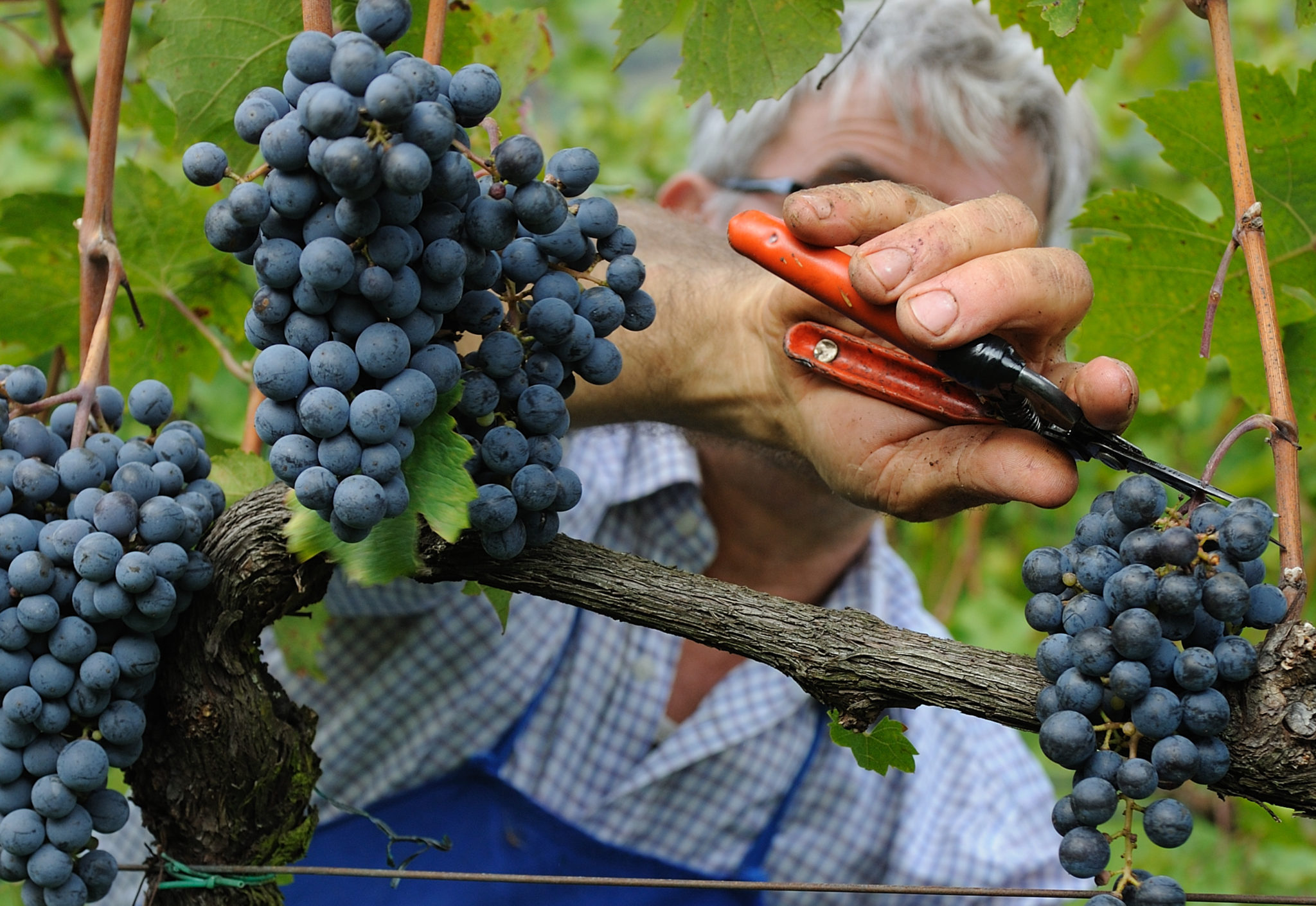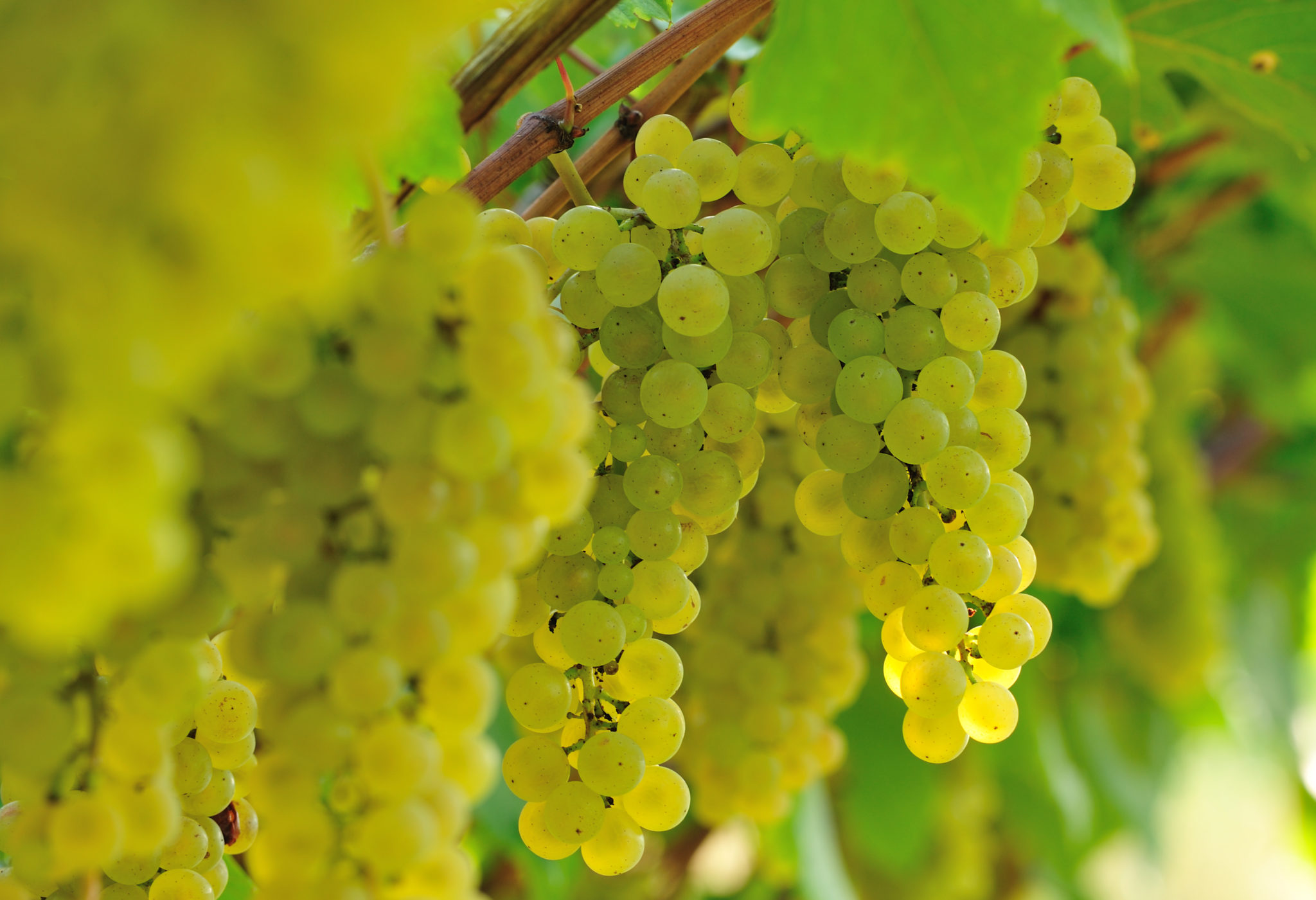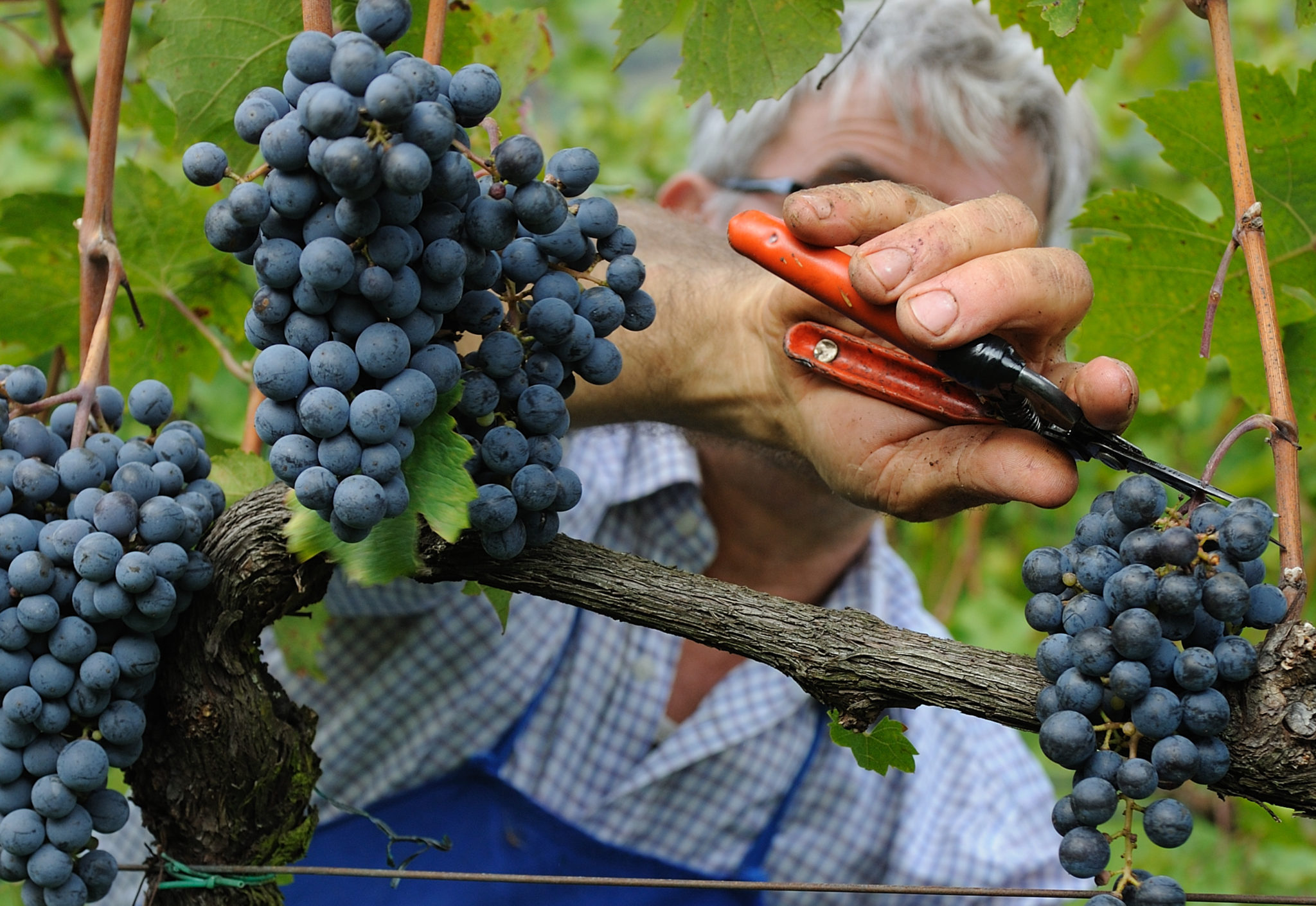 Wine-growing & enjoyment
The winegrowing and enjoying delicious wines from this fertile area of South Tyrol has always played an important role in Südtiroler Unterland, even since the Roman Times.
While clearing an old vineyard in Kurtatsch on the Wine Road, a vine was found dating back to 2400 years ago. No wonder that also the oldest dated grapevine in Alto Adige can be found in Margreid. Maybe the experience of more than two thousand years of grape-growing is one of the reasons for themany wine awards that wines from our wineries in Kurtatsch, Margreid und Kurtinig pull in?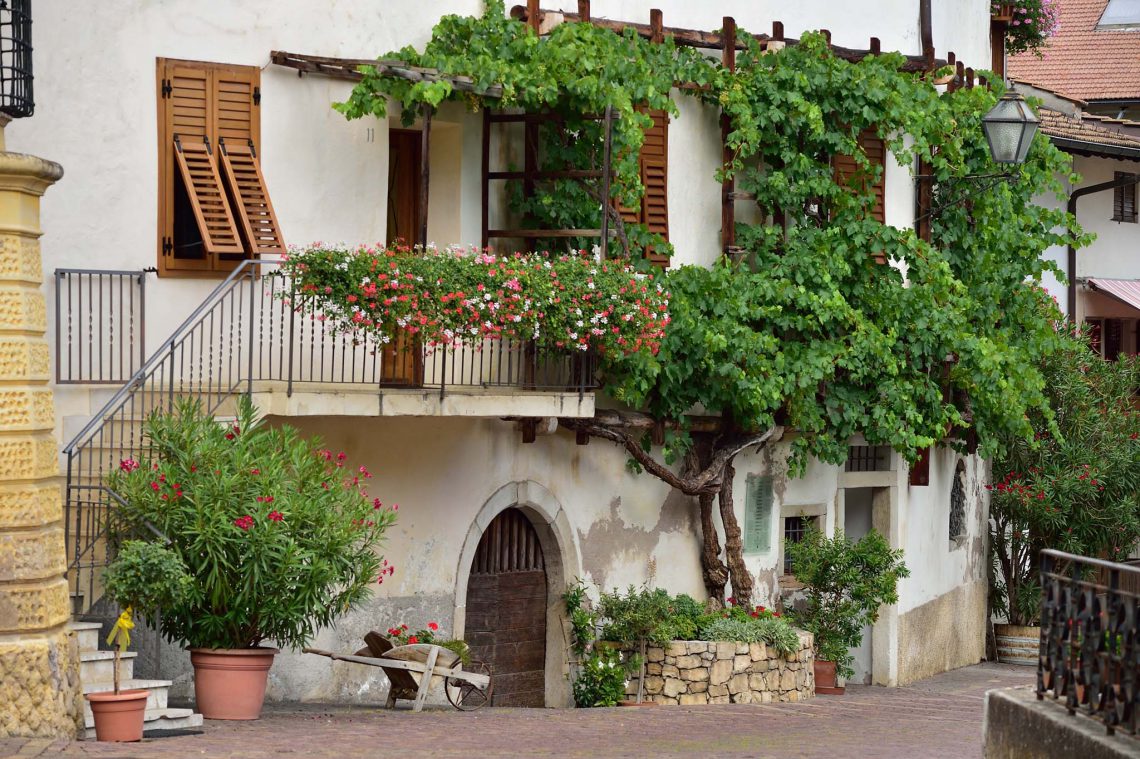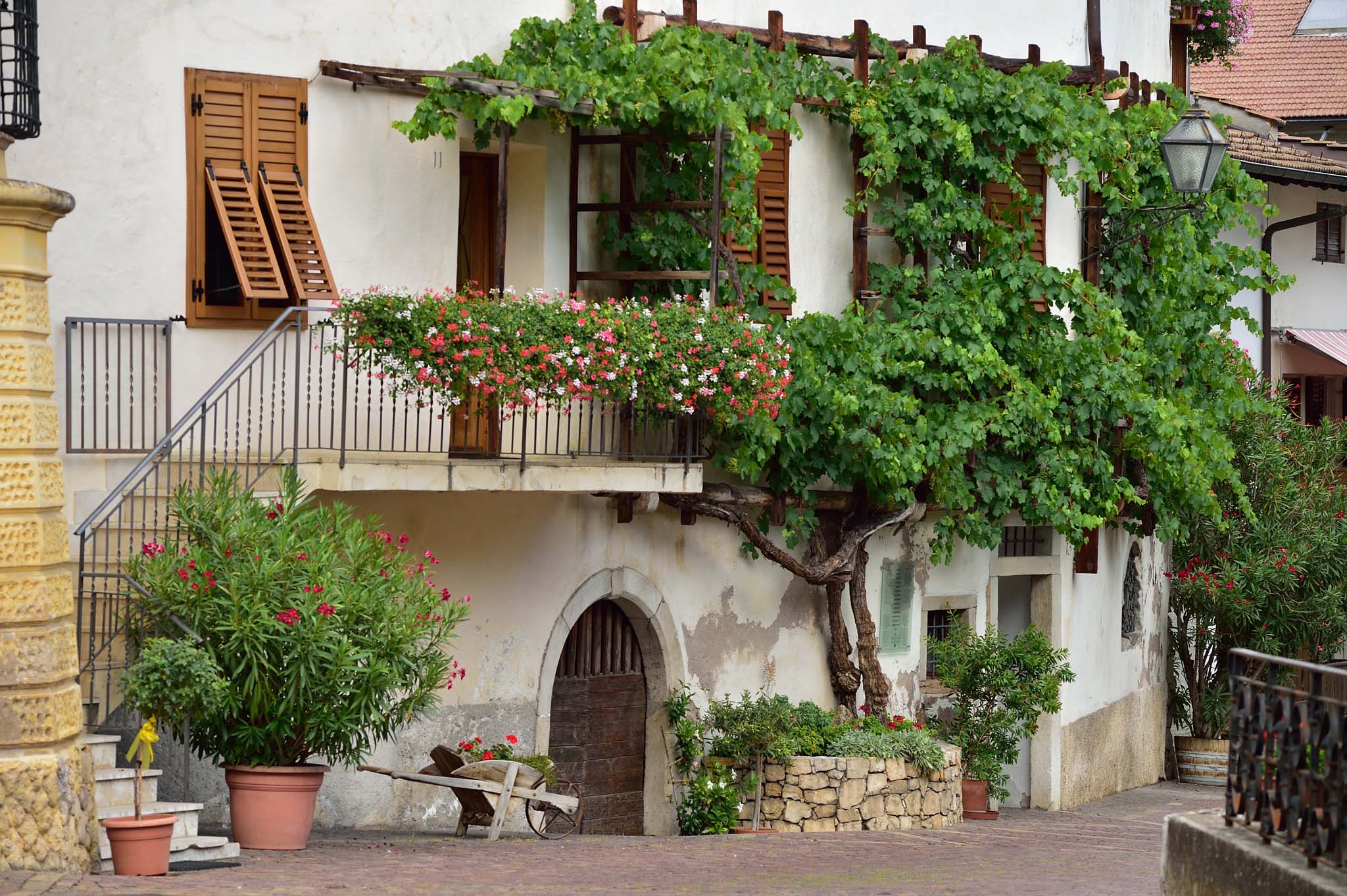 On the mountain of Fennberg, blessed by an ideal micro climate due to warm winds coming from Lake Garda, the Tiefenbrunner family of the Schlosskellerei Turmhof winery planted Europe's highest altitude Müller-Thurgau vineyard over 40 years ago. 
Working in the Vineyards
The time of the grape harvest, the "wimmen" as we call it, begins at the beginning of September. Then, finally, the time has come for the winegrower to be proud to harvest the fruits of his hard work. Throughout the year he nurtures and cares for every single vine to now be rewarded with golden yellow to dark blue grapes.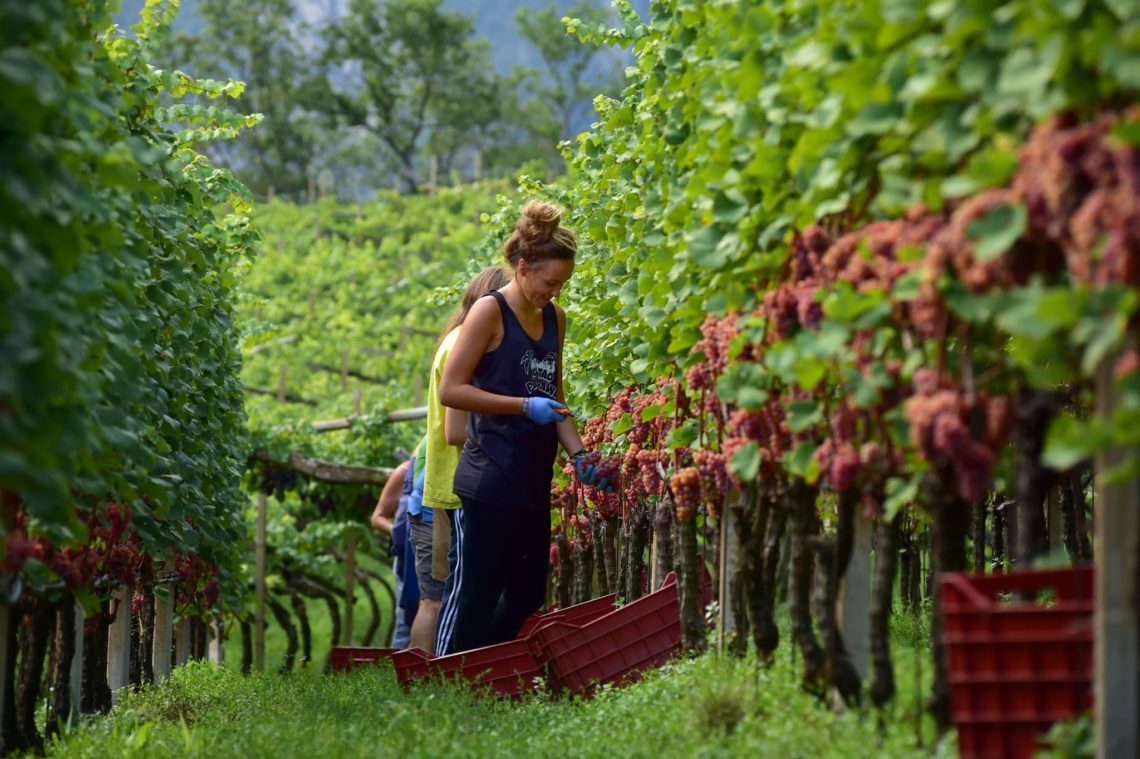 The wine farmers work throughout the year with only a short break during the winter. In January, they start cutting the vines, in March they are occupied with the tying of the vines, and in May you can already see the first shoots. In June and July, the farmers remove excess leafs, and in August the thinning work has to be done: in this phase, they cut out excess grapes in order to achieve a higher grape quality.
The harvest period starts at the beginning of September with the white grapes in lower locations and continues until the middle of October. Afterwards, the grapes undergo a fermentation process in the barrels. This phase is continuously monitored by an expert cellar master.
In the past, the grapes were protected from thieves and animals. The Saltner, a historical figure, guarded the vineyards and made sure that the farmers could collect their harvest without major losses.
Kurtatsch 360°:
---
Would you like to discover the pleasures of our wine? Take part in a hike along the wine trail or in the Kurtatsch wine expedition or enjoy a guided tour on wild herbs and wine and visit our award-winning wineries!
Wine and Sparkling Wine Producers
---