Kurtatsch on the Wine Road
Kurtatsch (333 metres above sea level) thrones on a sunny balcony over the Etschtal. The location was ideal for early settlers and findings from the Middle Stone Age and the Bronze Age give testimony to this fact.
Also the Romans left their mark in this village. It was first mentioned in 1191 in the so-called Vigilius letter. The name Kurtatsch comes from the word 'curtis' or 'corte', which is interpreted as an accumulation of farmhouses.
The village stretches from the bottom of the valley (212 metres) up to the Grauner Saddle (1,830 metres) and covers an area of 3,056 hectares, of which approximately 25% is used for agriculture (310 hectares of vineyards / 393 hectares of orchards / approx. 40 hectares of fields and meadows in Graun and Oberfennberg, (2010). The village has about 2228 inhabitants (2011). In the historic center, there are many old farmhouses and residences which bear witness to the wealth of its former aristocratic owners.
212-1856 m. asl
29,38 km²
ca. 2228 inhabitants (2011)
Hamlets: Graun (823m), Penon (605m), Oberfennberg (1163m), Entiklar (256m)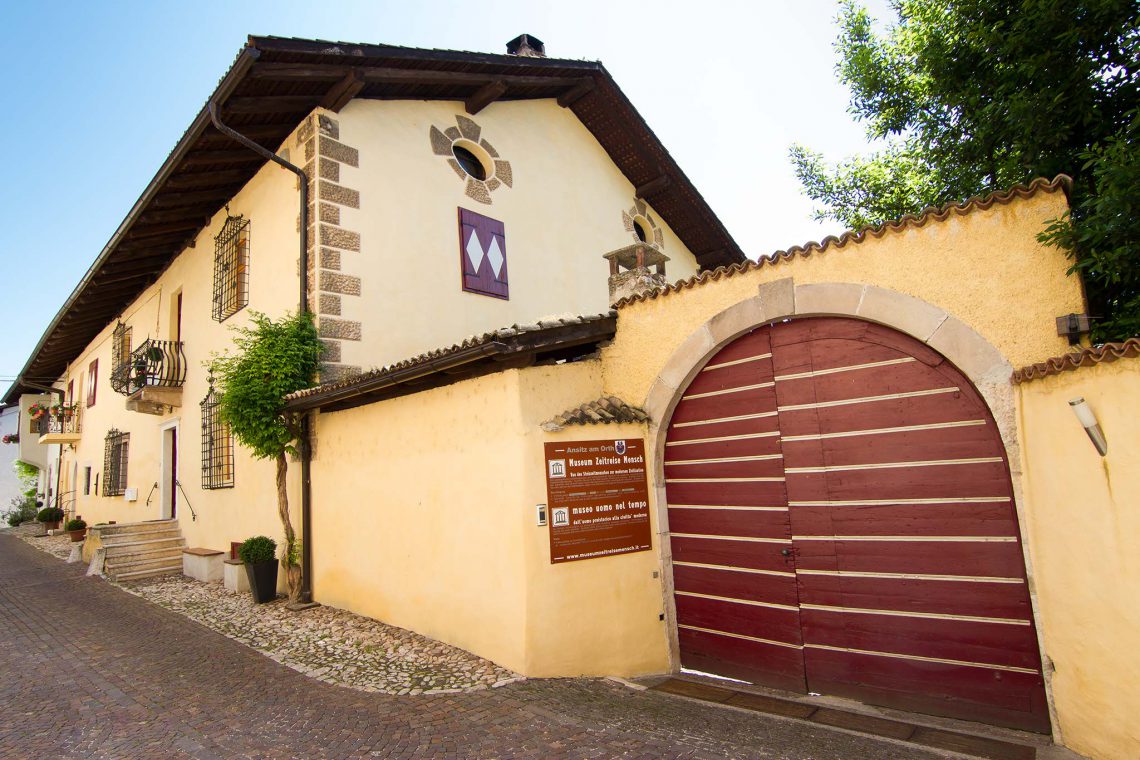 ---
Accommodations
---
Hamlets
---