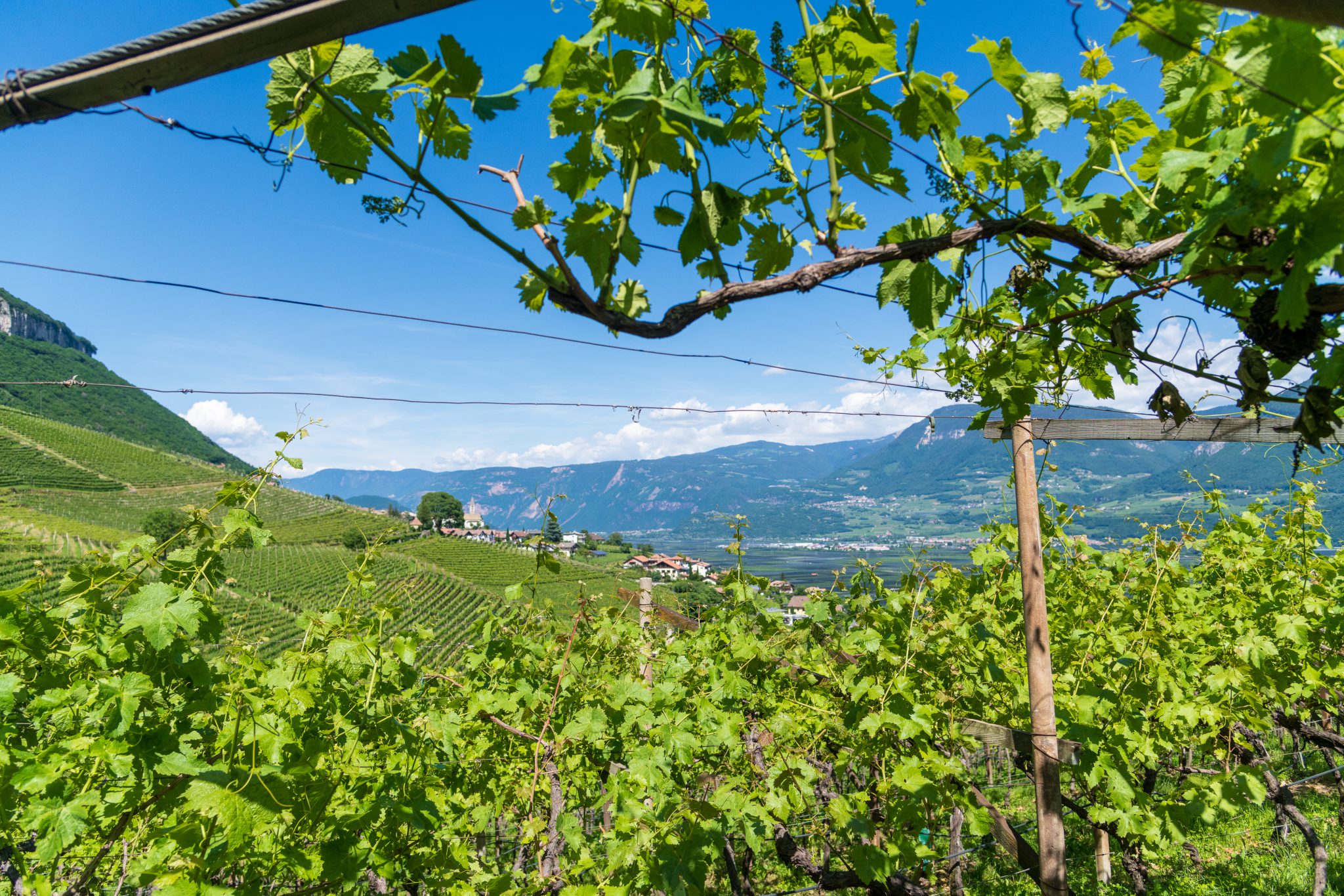 Kurtatsch
the wine village par excellence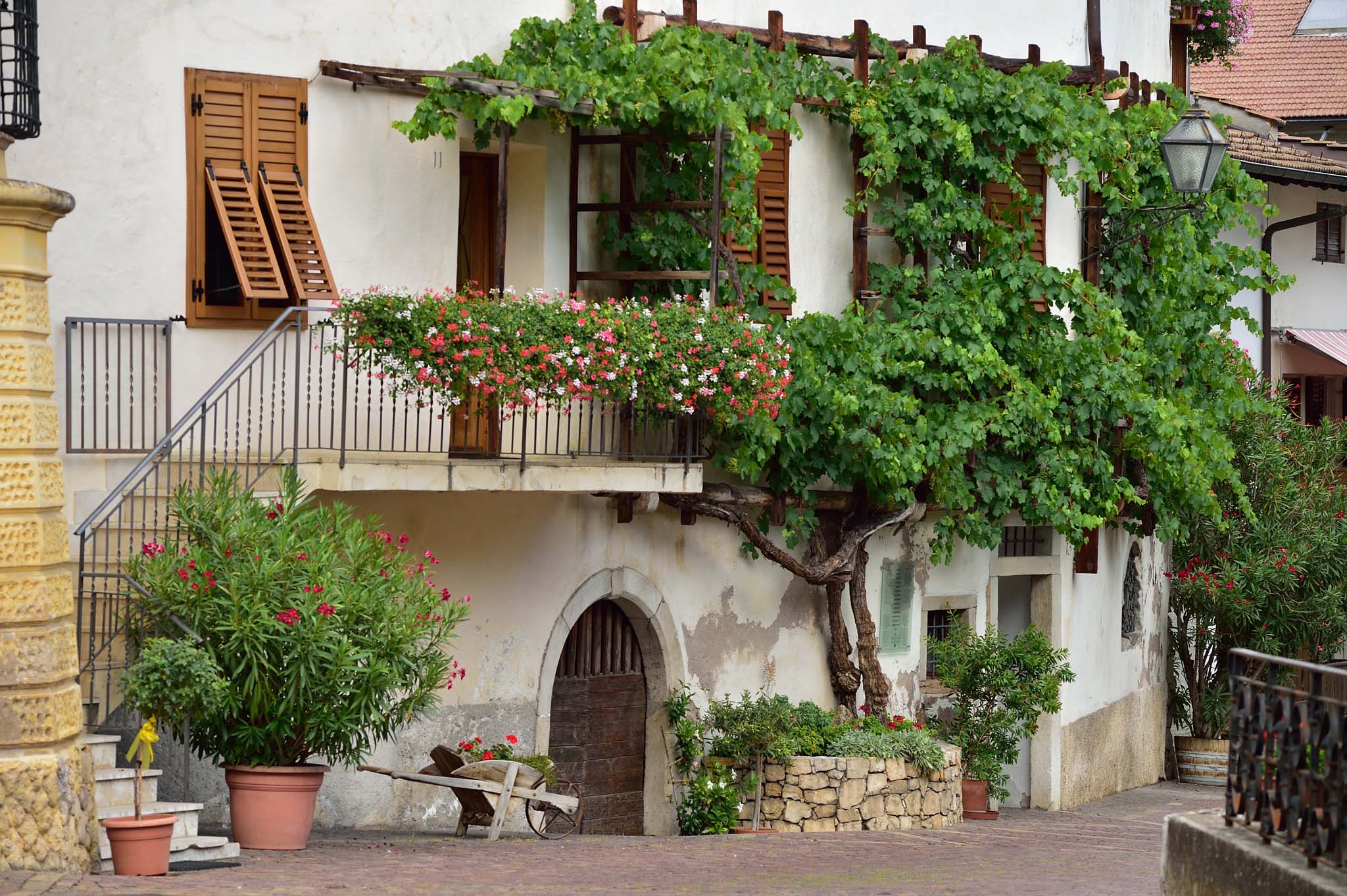 Margreid
one of the most beautiful wine villages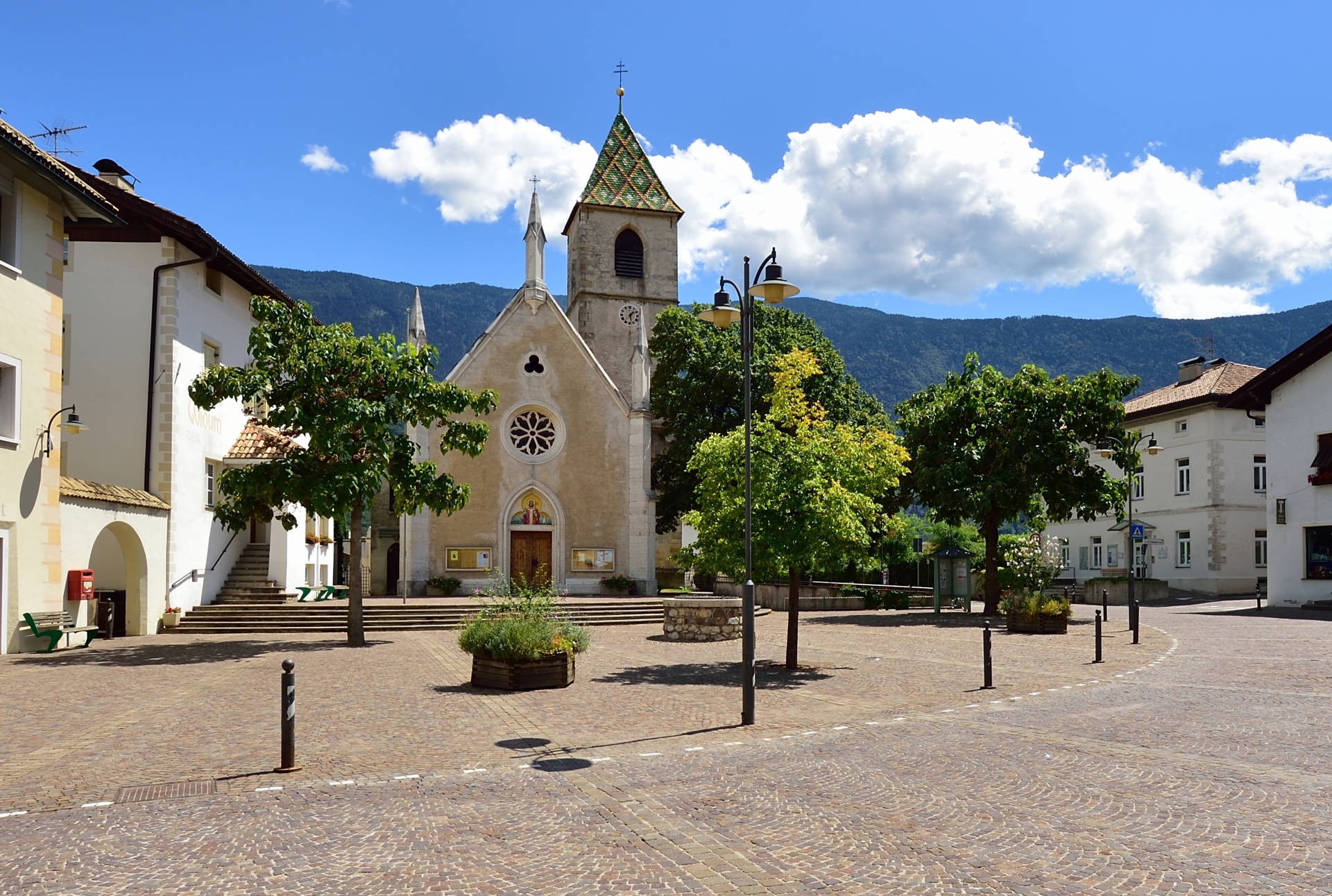 Kurtinig
Little Venice in South Tyrol
Die Weindörfer im Südtiroler Unterland
Urlaub im Süden Südtirols
Feel good in the wine villages
Kurtatsch, Margreid und Kurtinig
Here, you can enjoy a little bit more than anywhere else: a bit more sunshine, a bit more warmth, a bit more 'dolce vita': the perfect conditions for a vacation in South Tyrol. The Alto Adige Bassa Atesina, or Südtiroler Unterland, which stretches as far as the Salorno Chiusa, not only acts as a provincial border, but also as a language border to the neighbouring Trentino, a bridge between two different cultures. This is reflected in the buildings and dialects as well as in the culinary specialities of Kurtatsch, Margreid and Kurtinig. The Alto Adige Wine Road, which in part follows the antique Roman road 'Via Claudia Augusta', leads you in a leisurely scenic drive to Bolzano/Bozen, from which you can easily reach the Dolomites. The newly built Val d'Adige cycling path, which reaches nearly all the way from Meran to Verona (with a special exit to Lake Garda), makes this region a real cycling paradise.
The wine-producing villages of Kurtatsch, Margreid and Kurtinig are nestled among orchards and vineyards. Mediterranean elegance pervades this winegrowing region, with its cypresses, oleander trees, fig and olive trees. Paths lead you gently upward past scattered farmhouses, through vineyards and woods to the upland terraces of Penon and Graun and the Favogna Lake. There you will find an ancient carved stone, giant redwood trees, as well as Europe's highest Müller Thurgau vineyard. A grapevine planted in 1601 covers the whole front of a house in the village of Magrè. Many architectural details bear witness to the merging of Alpine and Italian cultures: sandstone framed door arches and double-arched windows, loggias and expertly forged window grills. The southerly location means hiking and biking are possible all year round. In spring, a special experience is walking or cycling though a sea of apple blossoms. The Informative Wine Trail guided tour, guided tours of the Museum of People through Time as well as apple seminars and winery tours with wine tasting are offered. Various concerts and festivals invite you to join in the celebration.
Our hotels for your holiday
Hotels, pensions, bed & breakfast, private rentals, apartments and farm holidays
The Südtiroler Unterland is not a tourist stronghold, but an oasis of tranquillity that gives guests the opportunity to experience the everyday life of the local population. Our small-structured businesses allow the guest direct contact with a South Tyrolean family. The hosts are mostly fruit and wine growers, who provide an insight into South Tyrolean agriculture and traditions and thus act as ambassadors for the region and the South Tyrolean brand. Our area is perfectly suited as a hiking and cycling area with sea levels between 200-1800m.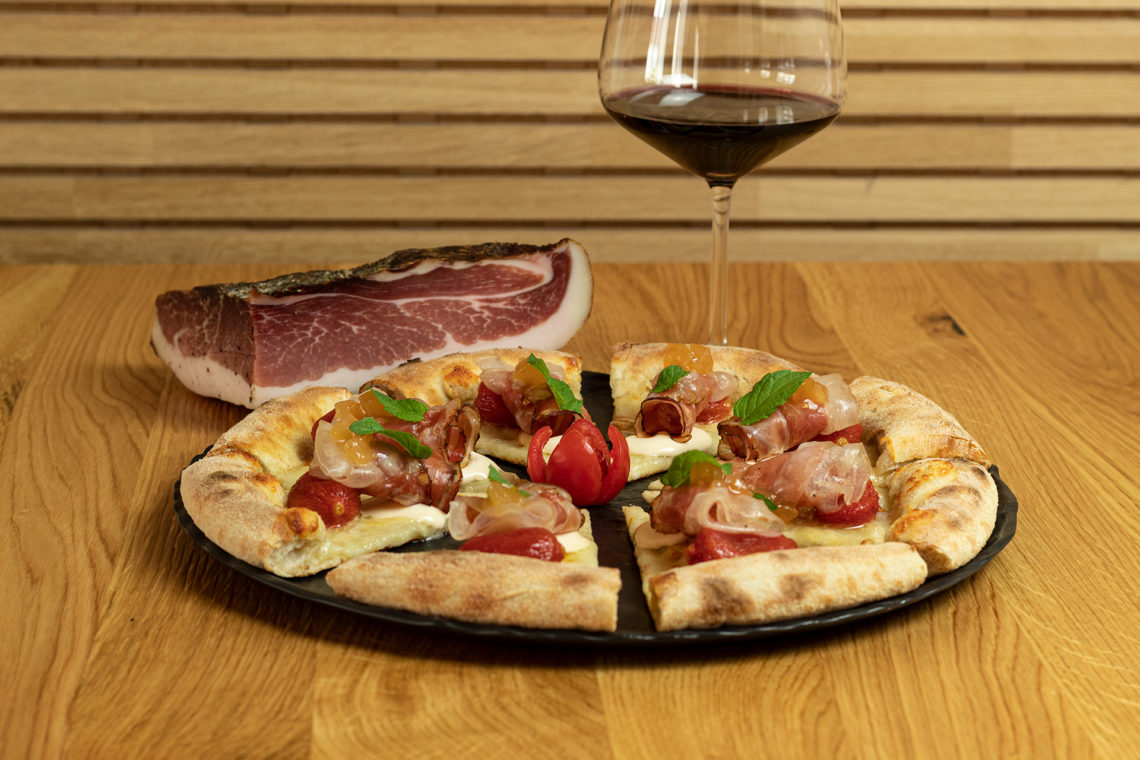 Enjoyment is very important in South Tyrol!
There is an amazing variety of gastonomic options on offer, and something to make every gourmets' hearts beat faster.
No matter what you are in the mood for, be it pizza, hearty South Tyrolean specialties, a juicy grilled steak or a plate of delicious pasta, there is sure to be something for your taste.
Rural down-to-earth style seasoned with Mediterranean charm are the ingredients for the unmistakable taste of South Tyrolean cuisine.
In the three wine villages of Kurtatsch, Margreid and Kurtinig, 9 vinyards produce our award-winning and world-famous wines. With vineyards between 200 and 1000 meters above sea level, you can enjoy the largest variety of locations in South Tyrol.

Winerys
from the Südtiroler Unterland