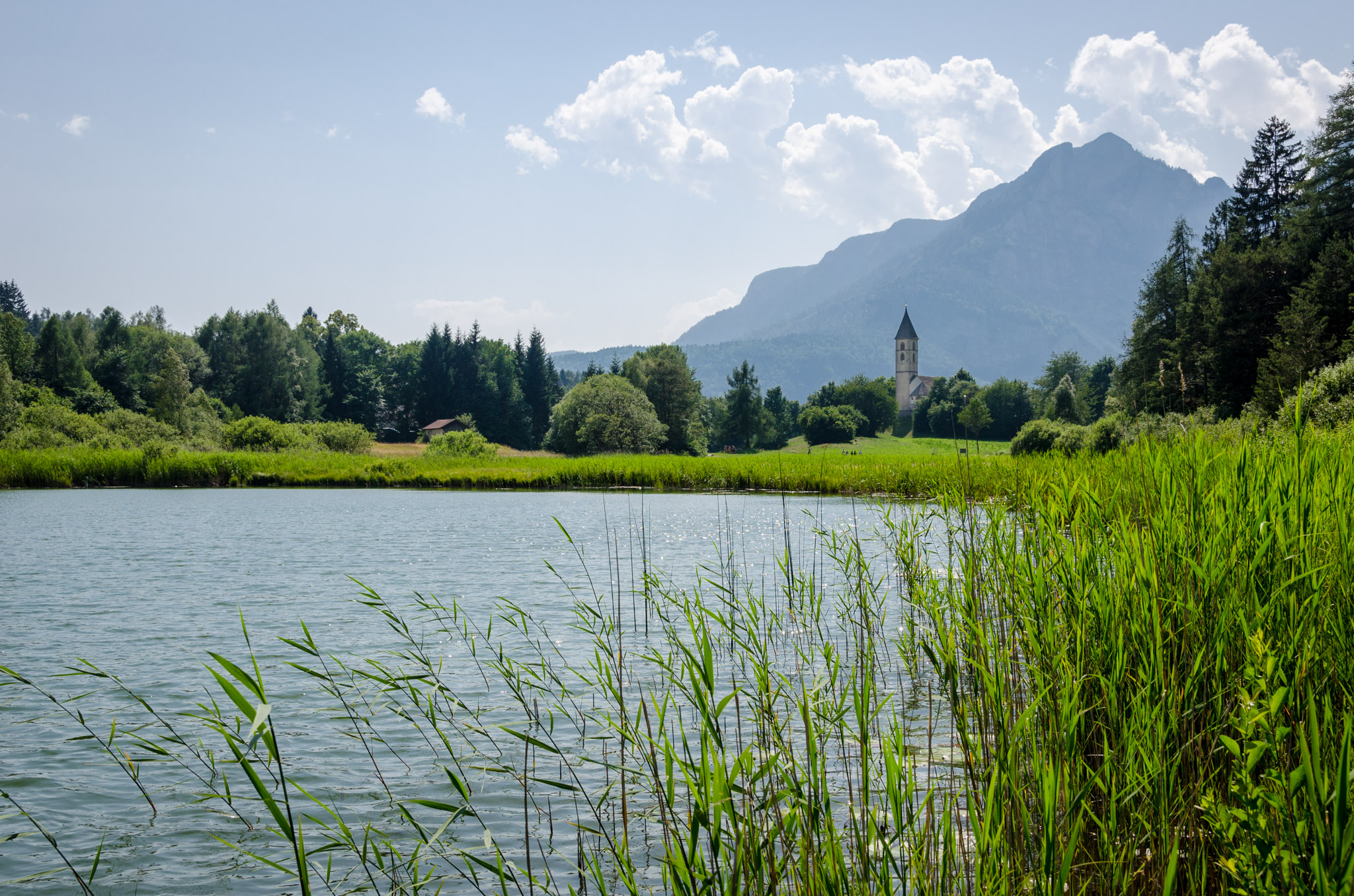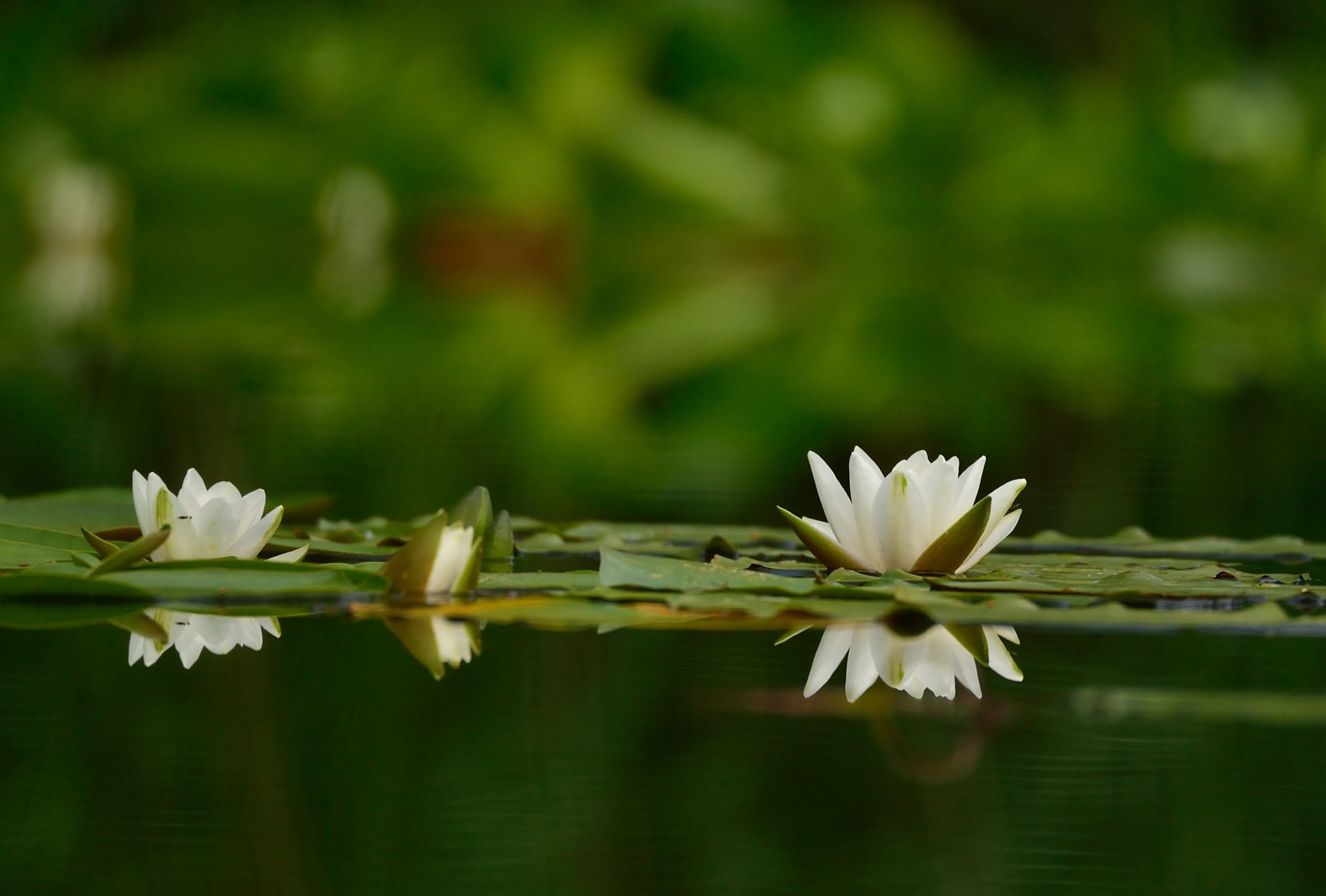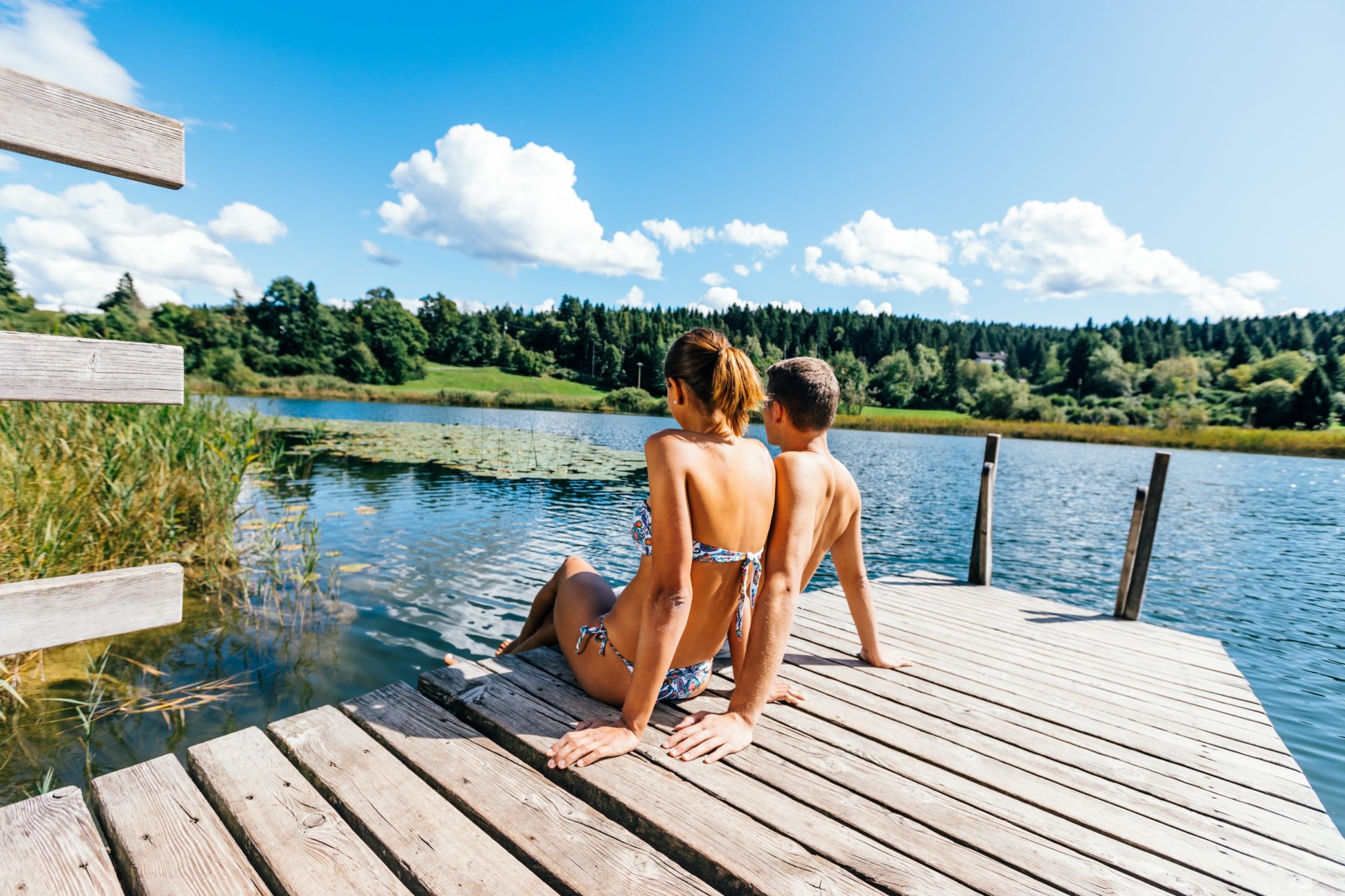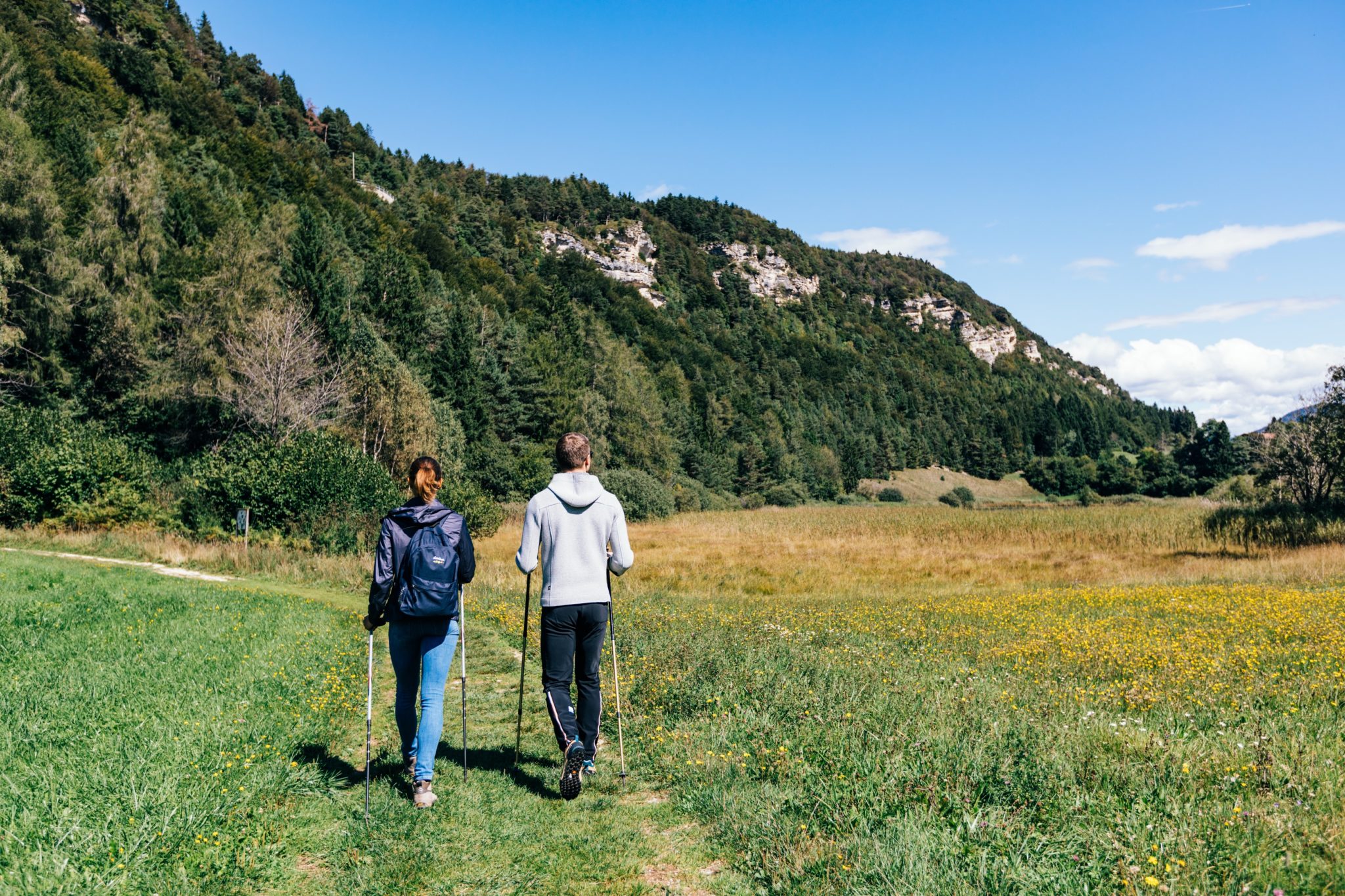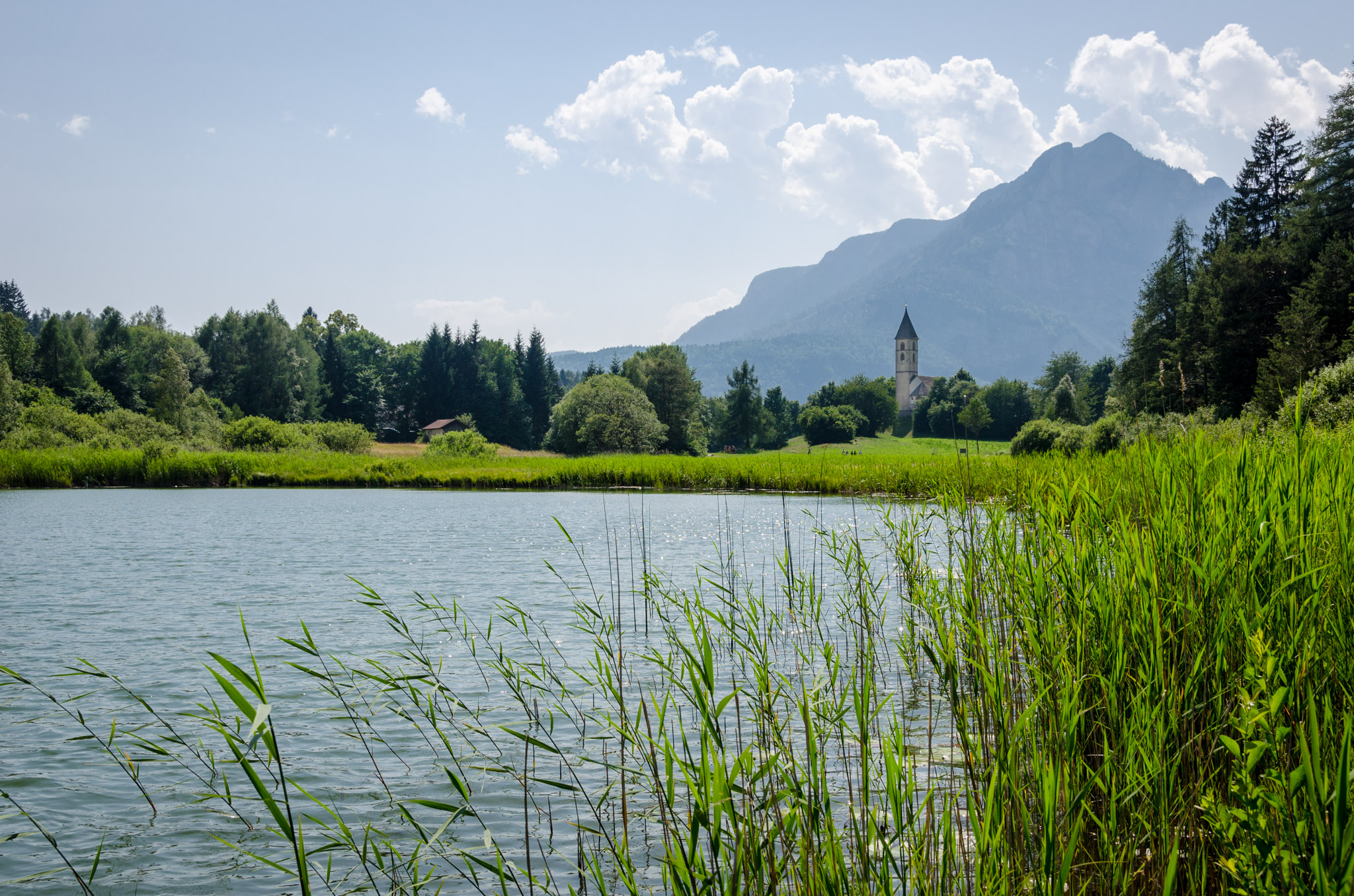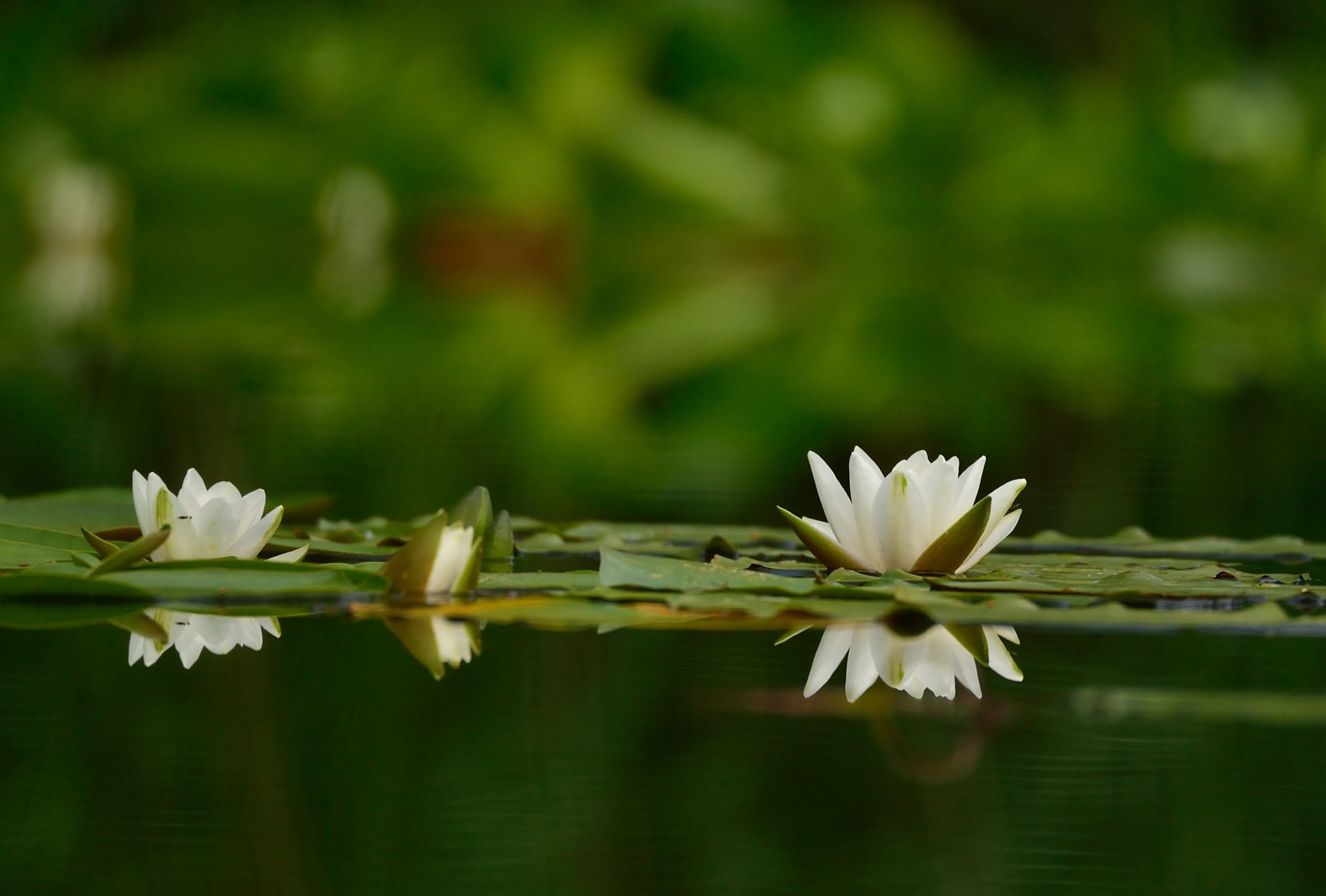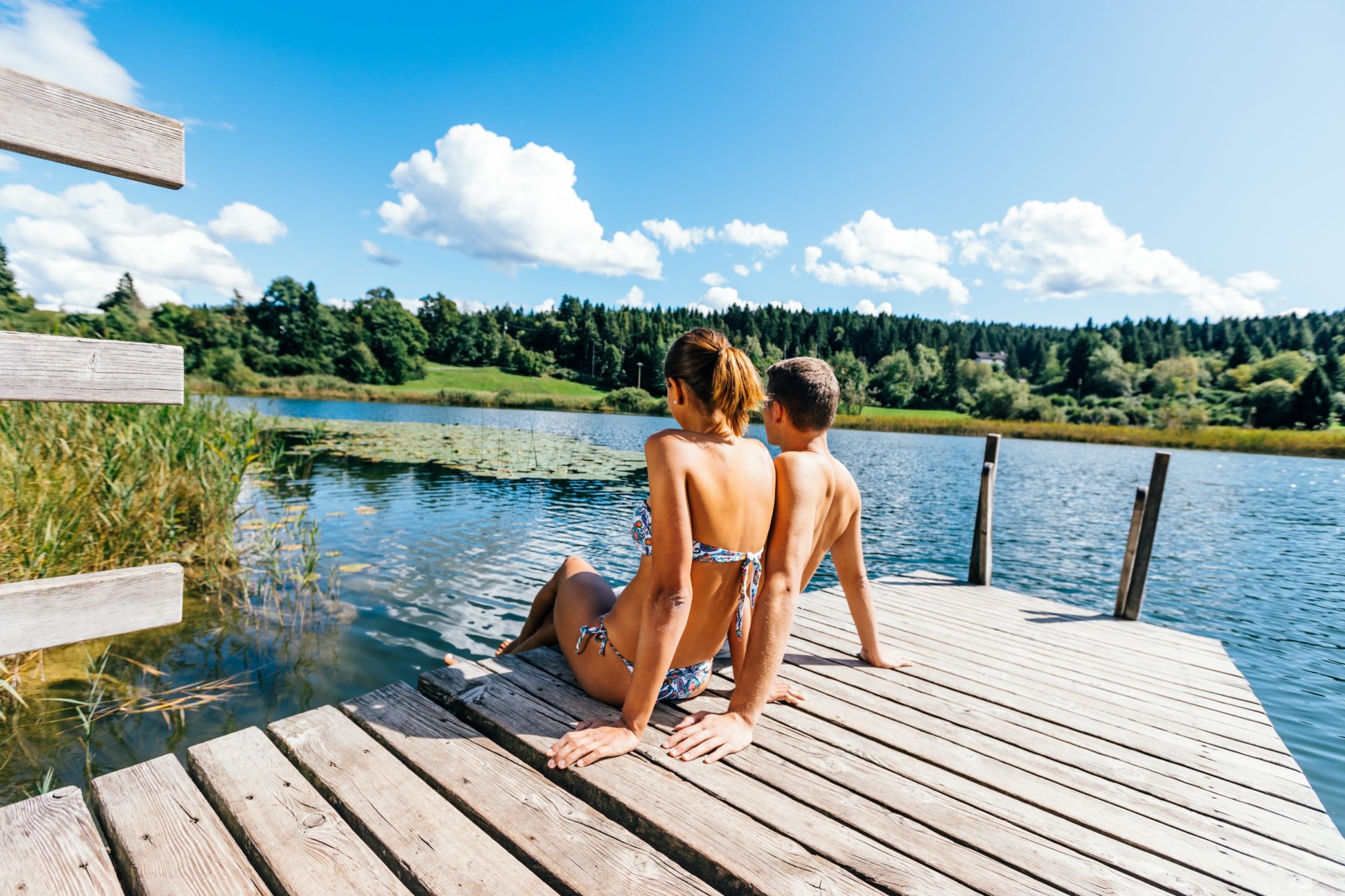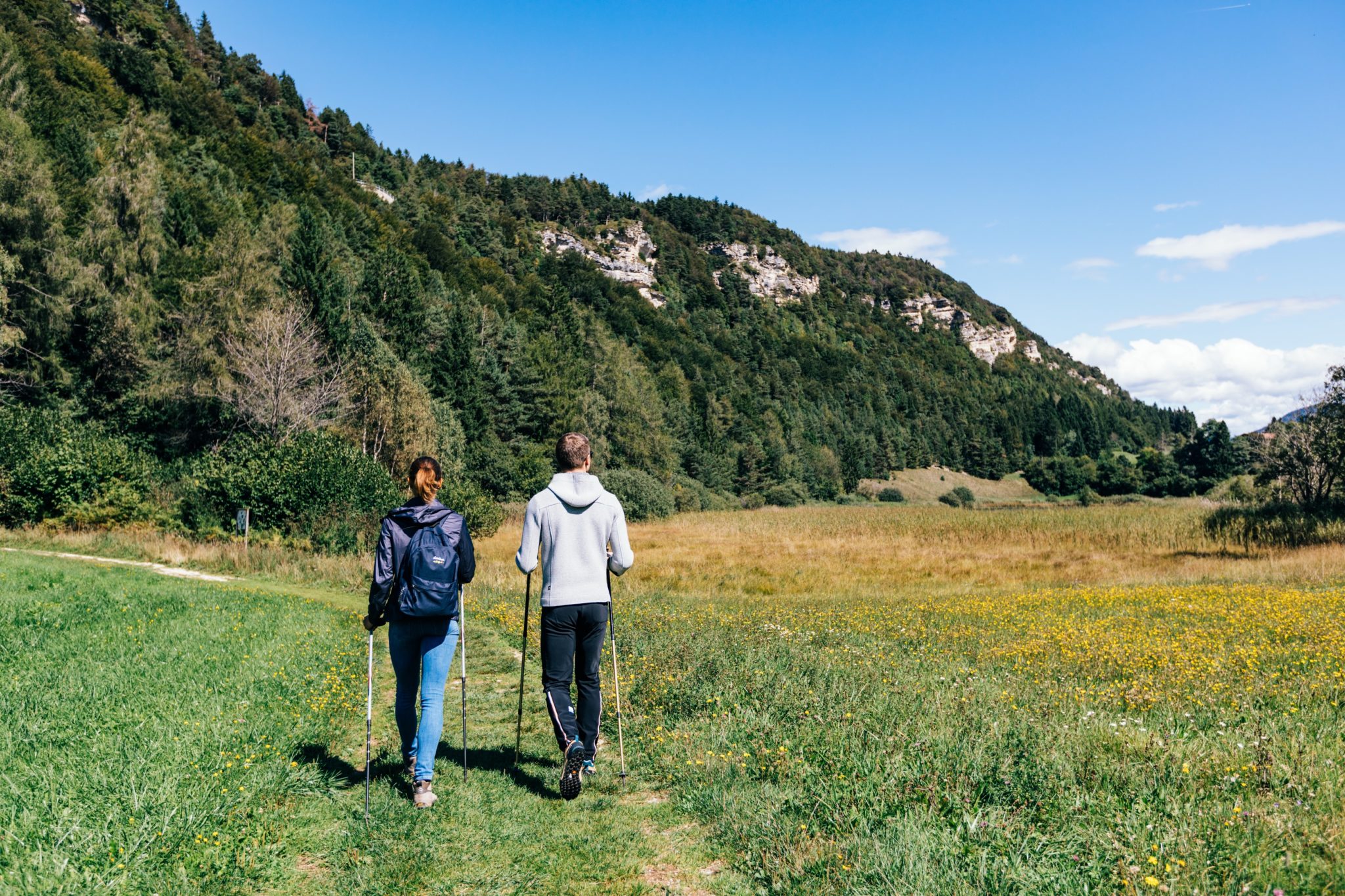 Fennberg
A lovely winding mountain road leads you quickly up from Kurtatsch, through woods, meadows, vineyards and fruit orchards to the high plateau of Fennberg/Favogna. While Oberfennberg (Upper Favogna, 1163m) with Castel Ulmburg (19th century) and the diminutive Mariahilf chapel (Mary help – 17th century) are private property and part of the community of Kurtatsch, the somewhat lower-lying plateau of Unterfennberg (Lower Favogna, 1047m), a collection of mountain farms and summer houses, belongs to the community of Margreid. A beautiful little St. Leonard's church and two restaurants are the center of the small, dispersed hamlet.
The jewel of this South Tyrolean plateau is without question little Lake Favogna, perfect for a summer swim. Although the lake is registered as a biotope with unusual flora and fauna, a small wooden platform with a ladder down to the water gives you the chance of swimming in the clear moor water while enjoying the panoramic view of the St. Leonard's church and the surrounding mountain peaks. Water lilies, reeds and dragonflies build a summer frame for the lake, which is a popular spot for ice-skating during the cold winter months.
The plateau offers many walking paths as well as the possibility of travelling up by hiking path or via ferrata. The plateau is also an excellent destination for bikers, be it mountain bikers, motor bikers or racing bikers.
A special tip: about 10km past Cortaccia, following a small group of houses and a fruit orchard, you can find a group of several Sequoia trees to the right of the road, planted on the occasion of the 50th anniversary of the coronation of Emperor Franz Joseph I of Austria (1898).
---