Advent season
The Advent season is a particularly contemplative time in South Tyrol. Everywhere you will find small, traditional Christmas markets where you can listen to soft Christmas carols and warm your hands with homemade mulled wine. The aroma of roasted chestnuts and homemade biscuits brings back childhood memories and at the various stands you can admire numerous unique handmade works of art. The big, decorated Christmas tree, which lights up the night with numerous candles and small lamps, creates a unique peaceful atmosphere and when thick, white snowflakes trickle down from the sky and everything is covered with a white, glittering fluff, not only children's eyes start to sparkle.
Christmas Paradise in Margreid
Contemplative moments during the Advent season are guaranteed in the idyllic fountain courtyard of the Weinschenke Vineria Paradeis.
The "Klommtuifl Margreid association" offers hot drinks and a small warm meal every Friday at the annual "Glühweinstand" and also organises a charity stand with music.
Krampus and St. Nicholas
If you are good, you have nothing to fear! The children who hadn't behaved during the year and who constantly disobeyed their parents – yes, "Krampus" came to get them! This is what our parents told us.
A long time ago, when we were children, we never dared to set foot outside the house after dark on Krampus day, the 5th of December. On that evening, our grandfather had to accompany us to our neighbor's, the only one who had cows, to get the milk. Or if we were extremely afraid, he went by himself. 
Who is this Krampus? Originally, the figure stems from pre-Christian times. Today, it is a tradition that mainly exists in the eastern Alpine regions. The Krampus devils accompany St. Nicholas, and while he is blessing the good children, the bad ones are punished by Krampus – some are even said to have been taken by him, never to be seen again.
In Kurtatsch, Margreid, Kurtinig, and Entiklar the Krampus return every year on the eve of St. Nicholas' feast day, the evening of the 5th December. An event that no-one with a bit of courage should miss!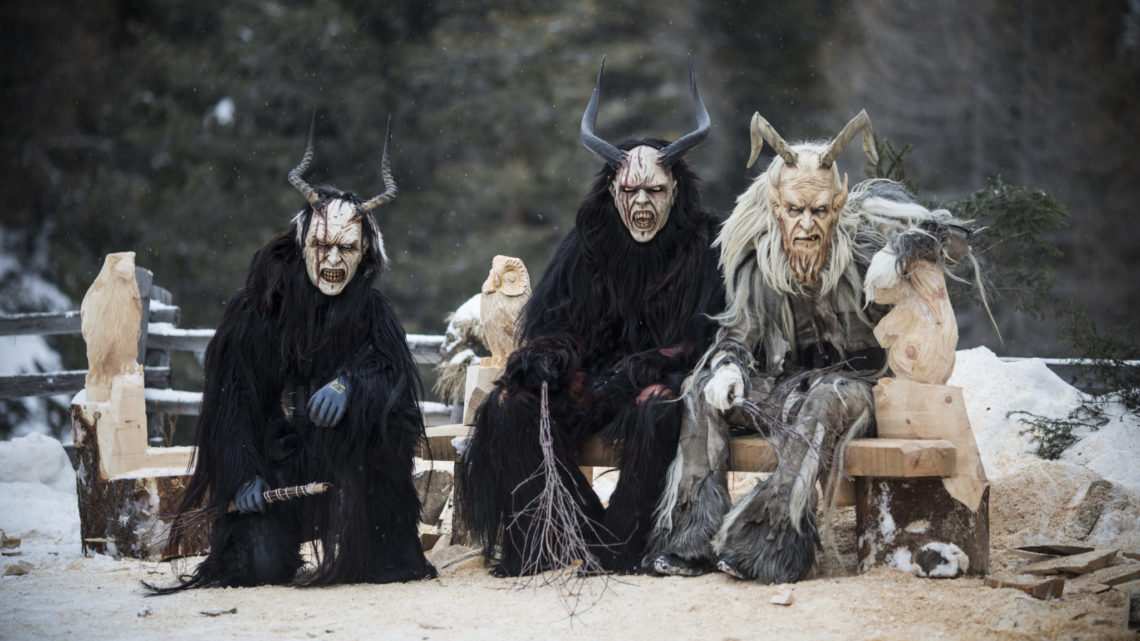 ---